About Carbon Trap
Our Mission
"We will use Nature Based Solutions (NBS) to promote biodiversity, sustainability and carbon capture and storage. We will supply the bio economy with knowledge and sponsorship for the use of natural fibres in products that are appealing, affordable and sustainable."
Our vision is to use nature-based solutions to restore our beautiful planet and create a more sustainable world that we can love for generations to come.
Our three fundamental pillars to a greener future are:
- Biodiversity
- Climate Change
- Sustainability
To fulfil these, we practice regenerative agriculture and plant our perennial elephant grass (lasting for well over 20 years) which captures carbon from the atmosphere and locks it away in the cane (harvested yearly) and the soil. We harvest the cane and use it to supply material for sustainable projects where possible within industry sectors such as construction and packaging. We are also keen to move with the development of textiles as funds allow.
Alongside the biodiversity offered by elephant grass, we also plant wildflower areas within the crop for the bees, butterflies and birds that are vitally important to our ecosystems.
We offer memberships for all budgets for you or your business to join us on our mission.
As we are a 'not for profit' enterprise, all of our residual profits are used to support research and development projects.
We are extremely passionate about being part of the solution and understand the importance of encompassing a combination of nature-based solutions. We would love to welcome you on our mission to a greener future. Together, we can achieve great things!
Biodiversity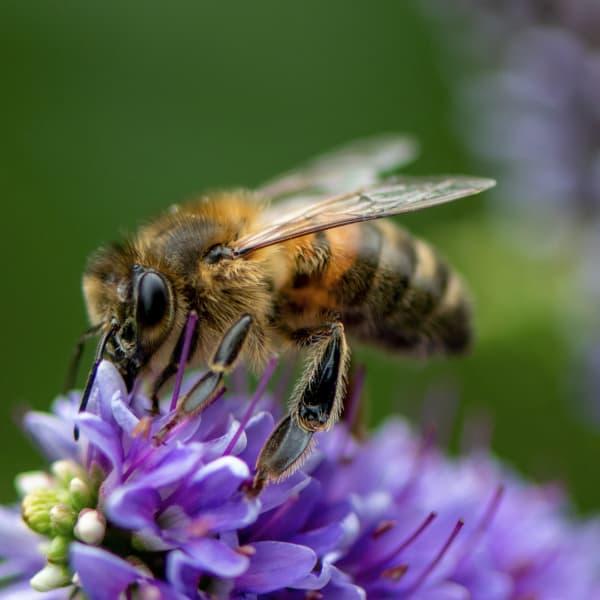 Biological diversity, or biodiversity, is a term used for all wildlife, fungi, micro-organisms, their habitat and ecosystems.
The UN (United Nations) have stated that 1,000,000 animal and plant species are now in danger of becoming extinct, including 35% of invertebrate pollinators such as bees and butterflies.
More than 75% of the world's food crops, 35% of global agricultural land, and almost 90% of wild flowering plant species depend, at least in part, on animal pollination. Pollinators are essential for biodiversity, which is why we feel it is so important to dedicate a portion of our land to planting wildflowers.
Additionally, elephant grass does not need chemicals to grow successfully. Chemicals can destroy the biodiversity in soils, which, according to the FAO (Food and Agriculture Organisation), host one quarter (25%) of our planet's biodiversity. Our elephant grass (also known as Miscanthus) can last for periods well exceeding 20+ years without the need to disturb these ecosystems by annual replanting.
Climate Change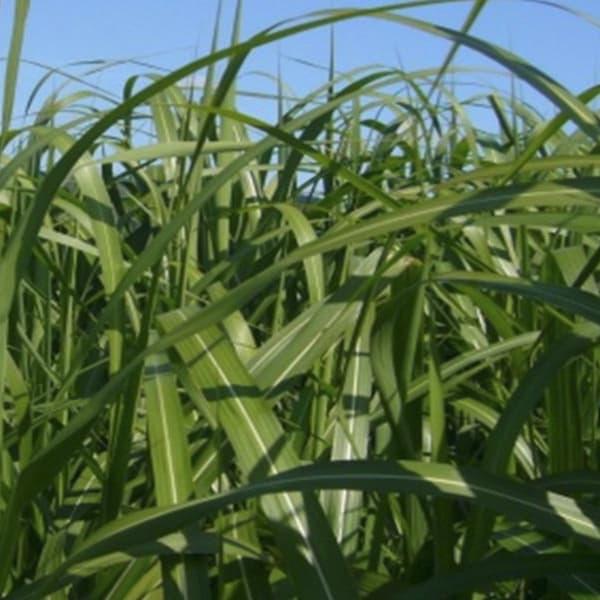 Elephant grass traps carbon in the cane, soil and surrounding root systems by year two, contributing quickly to positive carbon capture in order to impact climate change positively.
Greenhouse gas emissions have doubled since 1980, causing the average global temperature to rise by 0.7 degrees C. Carbon Dioxide accounts for about 82% of the increase in global temperatures during the last decade.
The last time the Earth experienced a comparable concentration of CO2 was 3-5 million years ago, when the temperature was 2-3 degrees C warmer and the sea level was 10-20 meters higher.
The Paris Agreement has been put in place to keep the increase in temperature rise to well below 2 degrees C over the next century. Limiting the rise to 1.5 degrees C as opposed to 2 degrees C has massive benefits, such as "the likelihood of an Arctic Ocean free of sea ice in summer would be once per century with global warming of 1.5 degrees C, compared to once per decade with 2 degrees C". So far (at the time of writing - Feb, 2021), only 57 countries are on track to keep their commitments by 2030.
Sustainability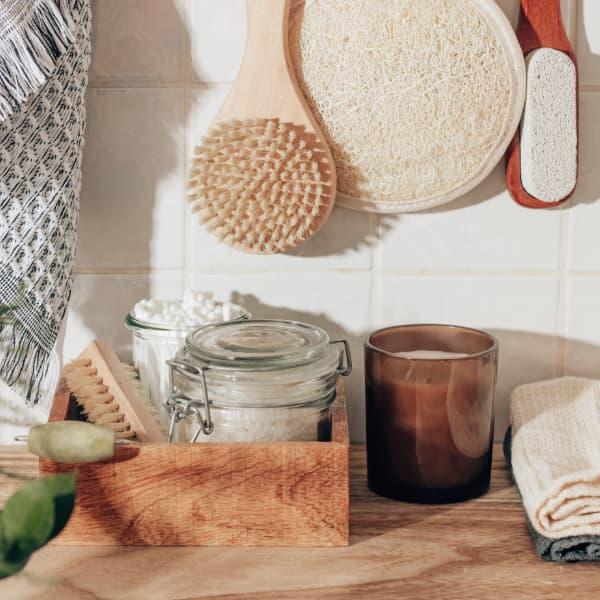 We are currently supporting a variety of research and development projects that create sustainable products from the elephant grass we grow. We have identified several of the biggest polluting industries and are working with partners, such as the University of Exeter, to design alternative solutions.
One of these industries is fashion. Being the second most polluting industry, 60% of materials in clothing are plastic / synthetic origin. It is also responsible for more carbon emissions than all international flights and maritime combined and consumes enough water for 5 million people annually.
Construction is another, accounting for 39% of energy and process related carbon dioxide (CO2) emissions in 2018, according to the UN. The CCS (Considerate Constructors Scheme) also highlighted that 23% of plastic produced in the UK is consumed by the construction industry.
We are also working on sustainable packaging projects and have many future plans. It is our intention to help create products that complement our Planet with the hope of preserving and enhancing it for future generations to come.
Contact us
We love to hear from our users, whether you want to know what we can do for you personally or to provide constructive feedback.
No matter how trivial, please get in touch and we will endeavour to respond to you as quickly as we can.